Tuesday, January 5, 2016
Bon Jovi to release 14th album 'This House Is Not For Sale'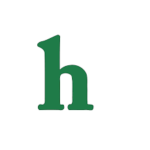 Not only are Bon Jovi fans anxiously awaiting the band's latest tunes, but for die-hard fans, a new Bon Jovi album usually means that a new worldwide tour will accompany the new album. For
Bon Jovi
lovers who have never had the pleasure of attending a Bon Jovi live concert, you will not be disappointed. During your three-hour experience fans can look forward to being entertained by the band performing their all your old favorites, mixed with new songs and a few added spontaneous surprises thrown in by Jon and the boys.
What Bon Jovi fans can expect
This Spring Bon Jovi fans can look forward to in the new album which Jon stated that the band has recorded all together. "We were recording at different times and different rooms in the studio," Bon Jovi explained about how the past recording processes used to work.
"That's not happening anymore. We went back to the place where we cut "Runaway" in 1982–where I used to sweep the floor and fetch coffee. And, we did "This House Is Not For Sale." He joked that he was still pouring coffee for bandmates, keyboardist David Bryan and drummer Tico Torres.
Bon Jovi also discussed what the new record will entail. "This record is about our integrity," he said. "Integrity matters and we're at a stage of our career where we don't have anything left to prove. Some songs have a little more of the 'chip on my shoulder' sound which is OK for us to have right now."
"When I wrote 'Runaway' in 1982, my viewpoint wasn't that big, but with every record and passing decade of our career, we evolve," he began.
"We keep our eyes open, let information in and write about the world around us. We really couldn't write 'You Give Love a Bad Name' now. It was great when I was 25 but not at 53."
First Bon Jovi album minus Richie Sambora
This tidbit has to be mentioned, "This House Is Not For Sale" will be the first Bon Jovi album sans Jon Bon Jovi's former right-hand man and lead guitarist Richie Sambora.
Opening an old wound for Jovi fans, Sambora quit the Bon Jovi tour mid-tour citing personal reasons back in 2013. Over the years, many have remained confident that Richie would be returning to their beloved Bon Jovi, but as time has moved on that hope has become farther, and farther from reality.
Despite the bitterness of the Sambora incident of 2013 many lifelong on Jovi fans are predicting that this could be some of the band's best work in years, with, or without Richie Bon Jovi is still a huge rock and roll force to be reckoned with in 2016 and for many years to come. What are your thoughts, are you anxious to hear the new Bon Jovi album "This House Is Not For Sale?"
Look for "This House Is Not For Sale" from Bon Jovi in March.
Read more...